Product Type Specialization
We're commercial real estate brokerage firm that specializes in the buying and selling of investment properties for private investors and institutions across the United States.
SIG Real Estate Product Types
As a leader in the industry, SIG was first to offer true sub-product type specialization. The firm's experience in net lease, shopping centers, retail, office, self storage and industrial transactions is unparalleled.
$1.4 BILLION
In Active Inventory
$8+ BILLION
& Counting Closed
PRODUCT TYPE SPECIALIZATION
Generalist brokers are a dime a dozen. That's not us. We're the Navy Seals of net lease, which means that we bring a highly specialized focus, knowledge-base and-skill set to the table that's unmatched. Net lease is all we do - it's not one of our many divisions as is the case at so many other firms. It's our entire company focus. And it shows.  
INDUSTRY-WIDE RECOGNITION
We've been recognized by GlobeSt.com Real Estate Forum as one of the country's fastest growing real estate companies and have garnered several CoStar Power Broker Top Firm Awards. So you don't have to just take our word for it. The industry knows you're in good hands too.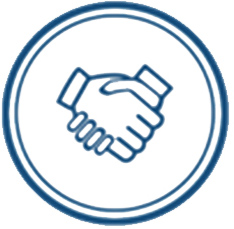 BROKER COOPERATION
One company, one team, one focus. Our culture of collaboration allows us to work together to utilize our proprietary database of contacts, getting you access to a readily waiting audience that's proven to be more effective than any other outside marketing medium.   
1031 ORGANIC BUYER POOL
We've never not satisfied a 1031 exchange for one of our clients. Let's do the math. Approximately 70% of our sellers that we exclusively list and sell for do 1031 exchanges. We closed 482 transactions last year. That's Over 300 1031 exchange buyers that we're actively representing. Our 100 brokers do hundreds of broker opinion of values. This means you get the highest level of access to the best deals and the most certainty in actuating your exchange. It hasn't failed yet.